I'm lying on what can only be described as a double bed on the rooftop of a hostel in Sukhothai, Thailand, and enjoying the increasingly familiar taste of a cold Chang beer. I can hear the sound of the crickets and occasional hum of tuk tuks and motorbikes mixed only with the conversation from a couple of foreign backpackers. It's nearing 10pm and a pleasing 25°C, the strangeness of not packing my jeans well worn off.
A little over a week ago I was living with Abi in South West London. After 9 months in our flat and many more years previously living in the capital, we decided to pack up into a backpack and spend some time travelling around a bit of the world. So, on January 30th we handed back our keys and checked out, heading straight to the bus stop. After a short ride then train, tube and plane and some sleep deprived hours we arrived in the backpacking capital of the world…
Cairo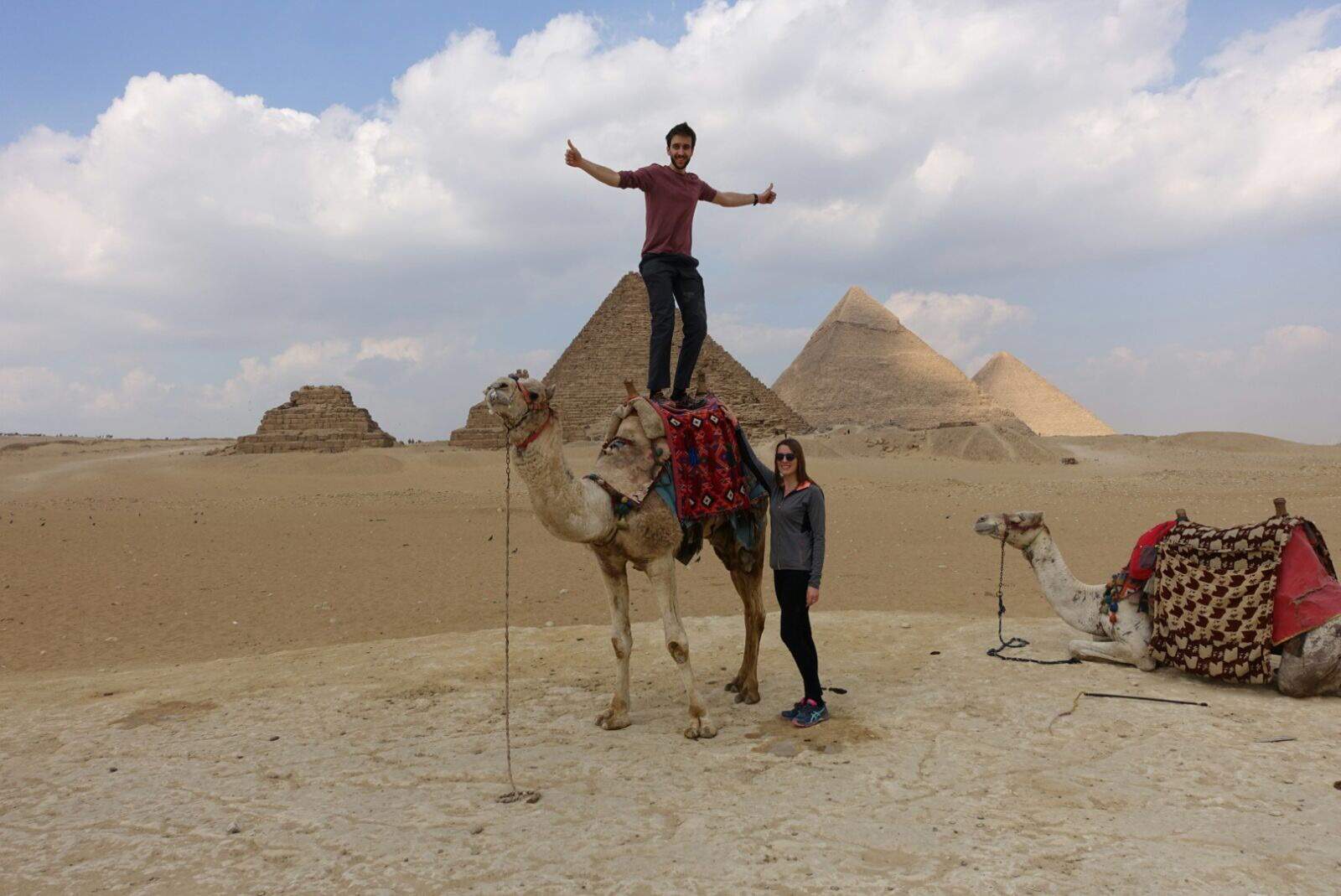 Okay, maybe not quite yet. To save a few pounds on our flight tickets we started our journey in Egypt. It felt rude to only interchange, so the first stop on our adventure was the home of the Pharoahs and Pyramids.
We arrived on a flight from Heathrow quite late and in our wisdom had decided to avoid the sea of taxi drivers swarming to offer us a tourist-priced ride by taking an Uber to our accommodation.
Lesson #1: When taking an uber, a reliable data connection is ideal. Hailing one while jacking a Wi-Fi signal and then running to the pickup point is not. You might be waiting for no reason if you didn't run fast enough.
Fortunately we were approached by a friendly local who helped us out, arranging our ride and calling our driver to make sure we arrived okay. Thanks, Mustafa!
Our first moments in Cairo were a little surreal all told. We didn't arrive at the door of the accommodation until after midnight and after mistakenly wandering into a few other similar looking buildings (houses). Minutes later we had dumped our bags in a room and been led up to the roof in borrowed flip flops that were many sizes too small to admire the view.
It was impressive; we chose to stay right next to the Pyramids. But it was cold! We went to bed wearing half the contents of our backpack and plugging in the heater, but not for long as it sparked to life a bit too literally…!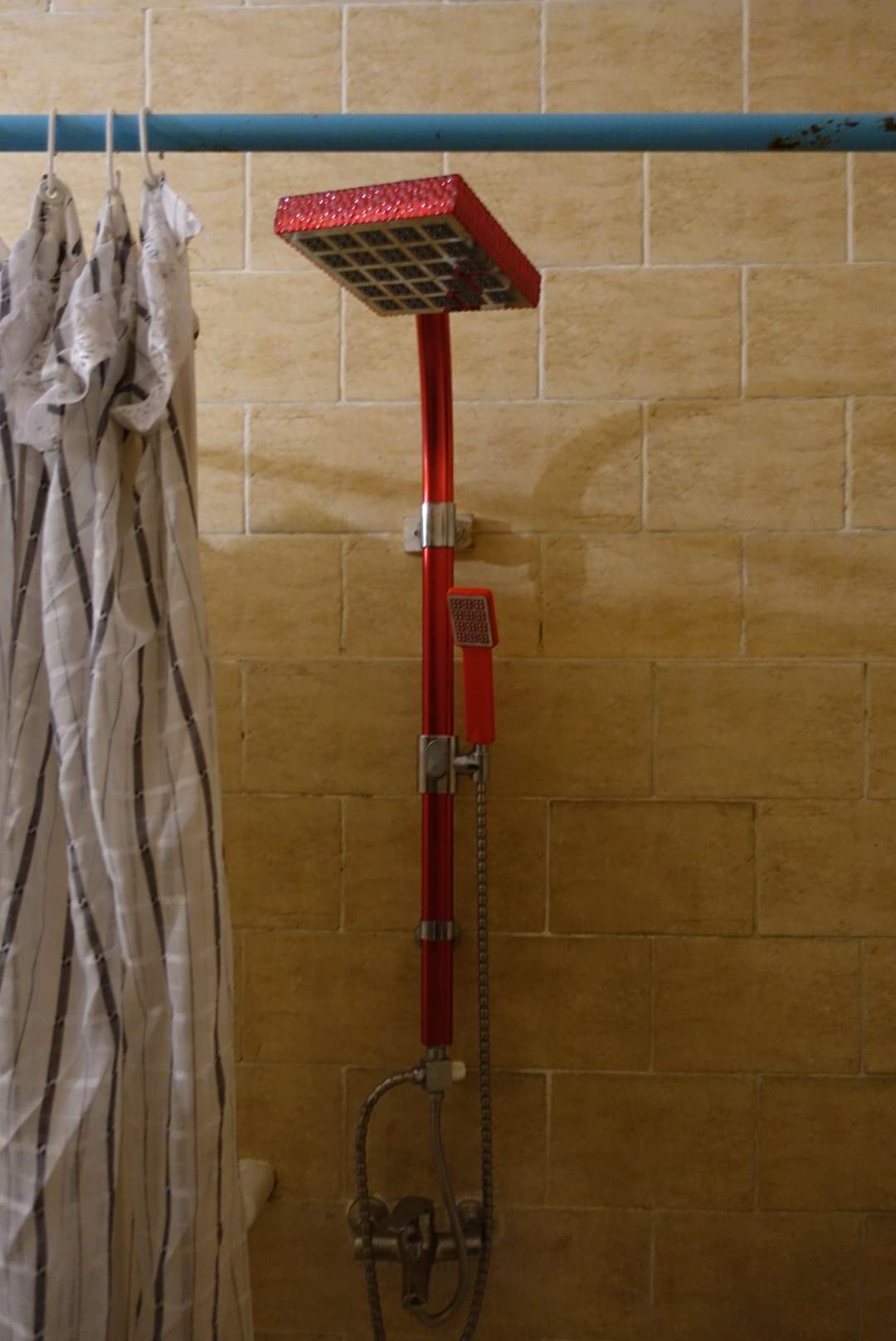 The owner was incredibly welcoming and we enjoyed a breakfast of fava beans, pitta and tea gazing out on one of the Wonders of the World. Quick wander around the Pyramids, Tomb-Raider style exploration of some tombs, admiring Tutankhamun's incredibly impressive gold mask, and half an hour to visit some relatives and we were done. On our way to Bangkok!
…After a short but interesting period arriving at the wrong terminal with a little over an hour till our flight departed 😮
Bangkok
Arriving in Thailand really felt like Day 1 instead of Day 0. We spent some time wandering around the city and enjoying the heat and our first taste of the street food. It was true, it is everywhere, cheap and very delicious. Aroy mak mak!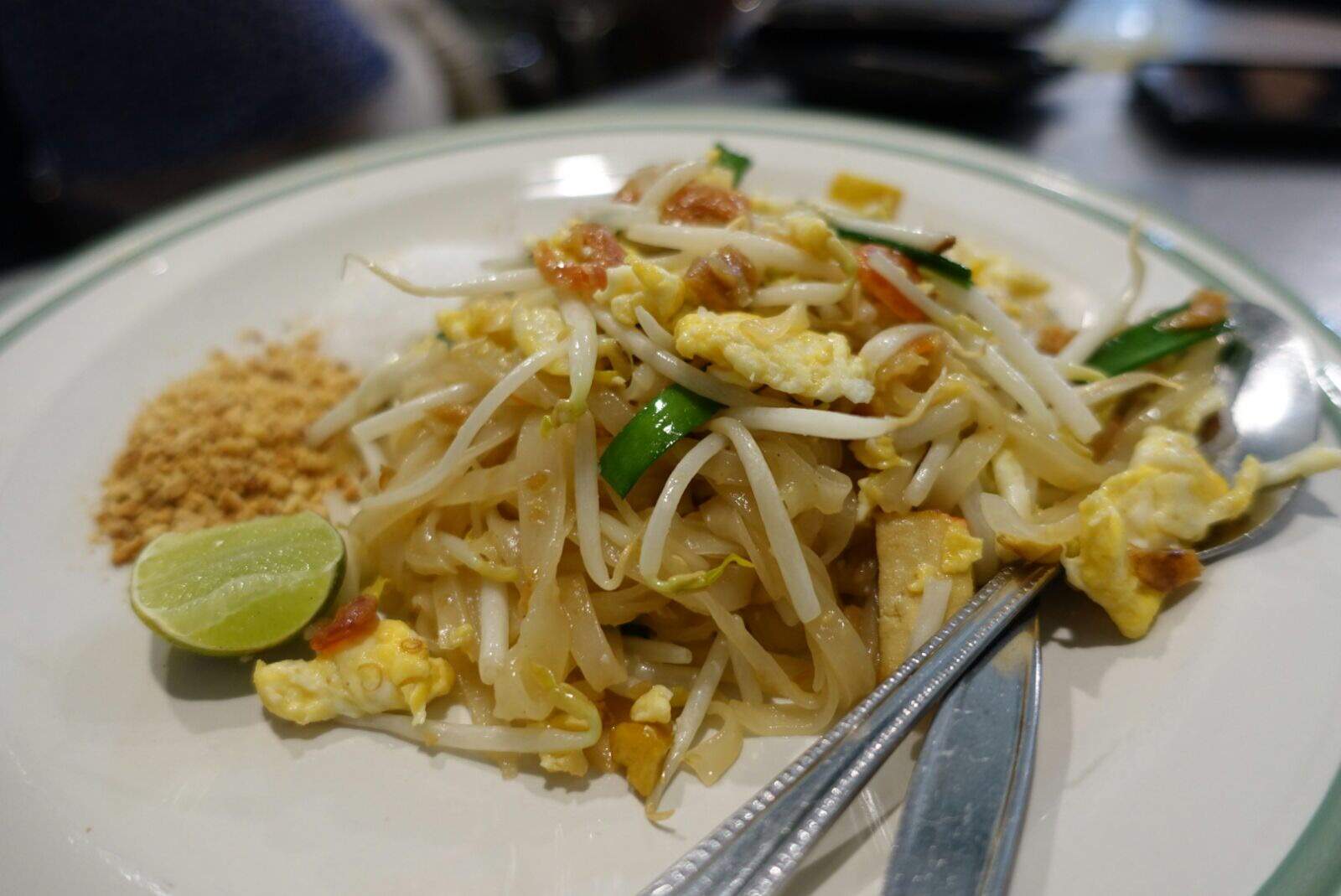 We took the river ferry up to see the Grand Palace and a few of the temples. Thailand is still in a year-long mourning for the widely revered late King, and there was a steady stream of locals dressed all in black paying their respects. We wore long sleeved t-shirts and trousers, but most of the temples have Thai dress to hire at the entrance though if you arrive and are not covered up enough. In retrospect I would have done that, as it's quite hot walking around for the rest of the day otherwise!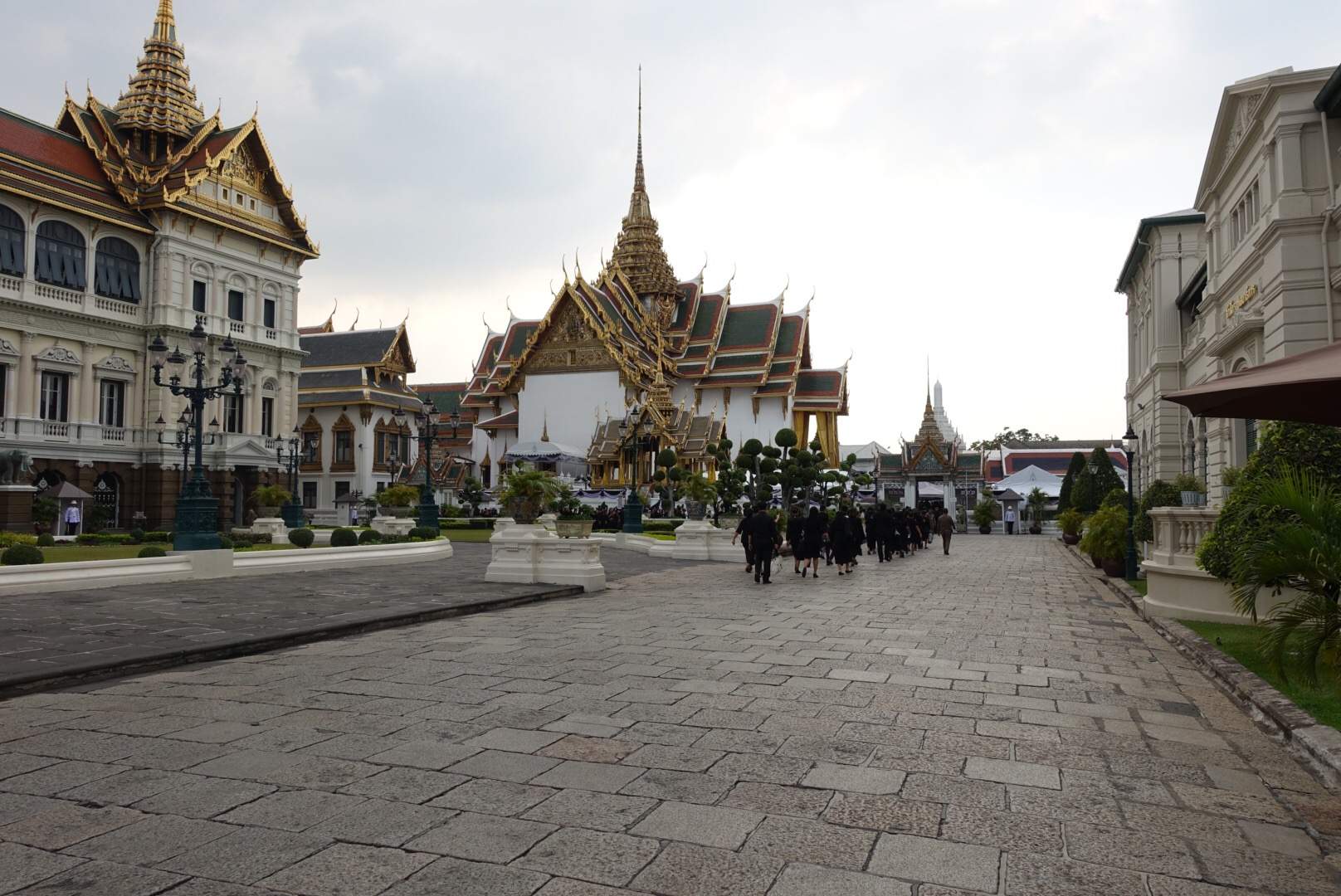 The temples are numerous and visually striking to see, if a little overwhelming how many there are. Each we saw had something unique. I particularly liked Wat Arun which is a little quieter after the thousands of people around the Palace, although a shame that we weren't able to climb it as it is undergoing some reconstruction.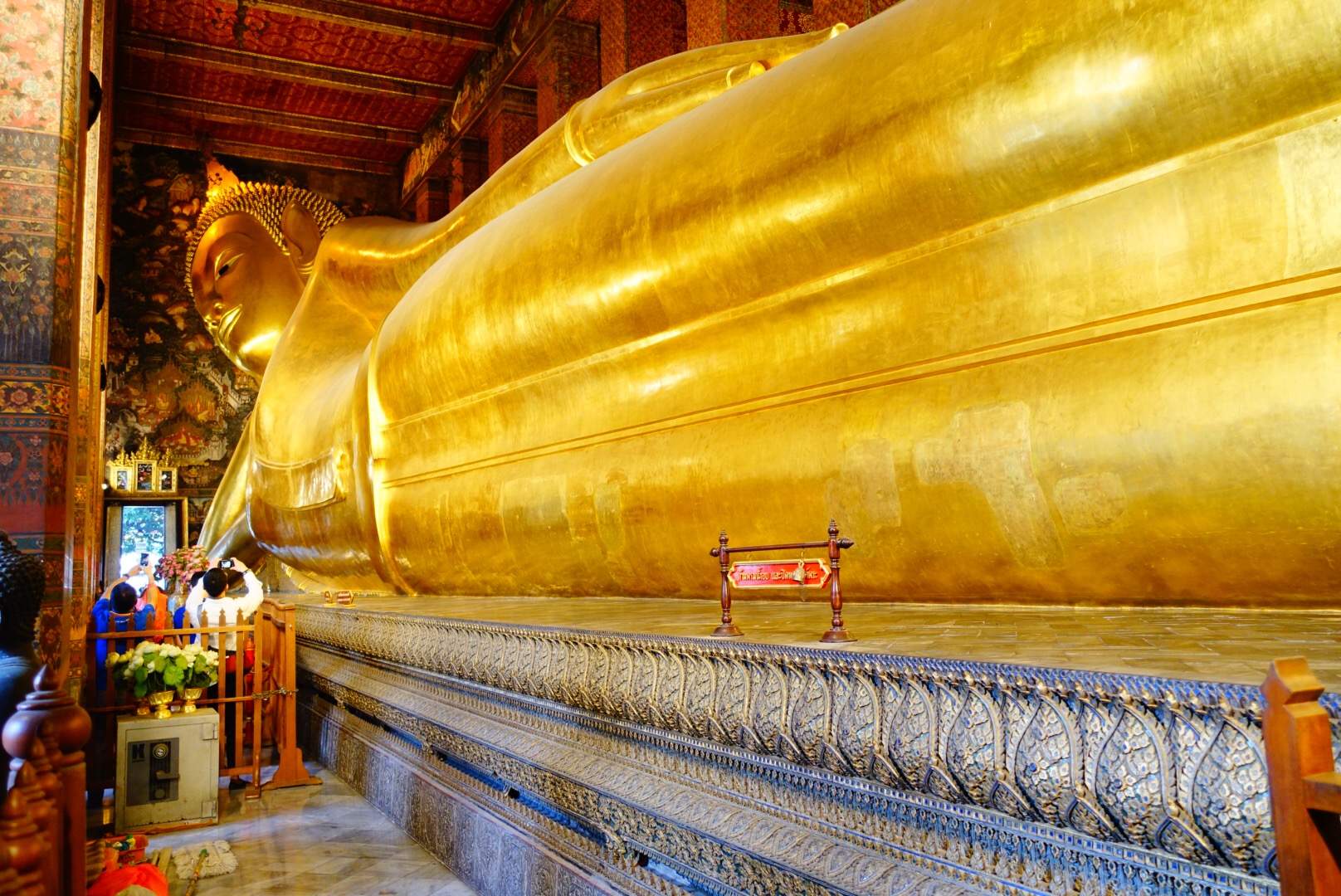 At Wat Pho there is a huge reclining Buddha, as well as the massage centre of a Thai medical school in the grounds. For 260 baht (~£6) you can have a half hour Thai massage while looking out the window at the temple. It's not the cheapest around, but is an authentic experience, with all the masseuses having graduated from the school. One of the guys told me he's been working here for 5 years, 8am to 6pm, 6 days a week. Hope he gets one himself from time to time!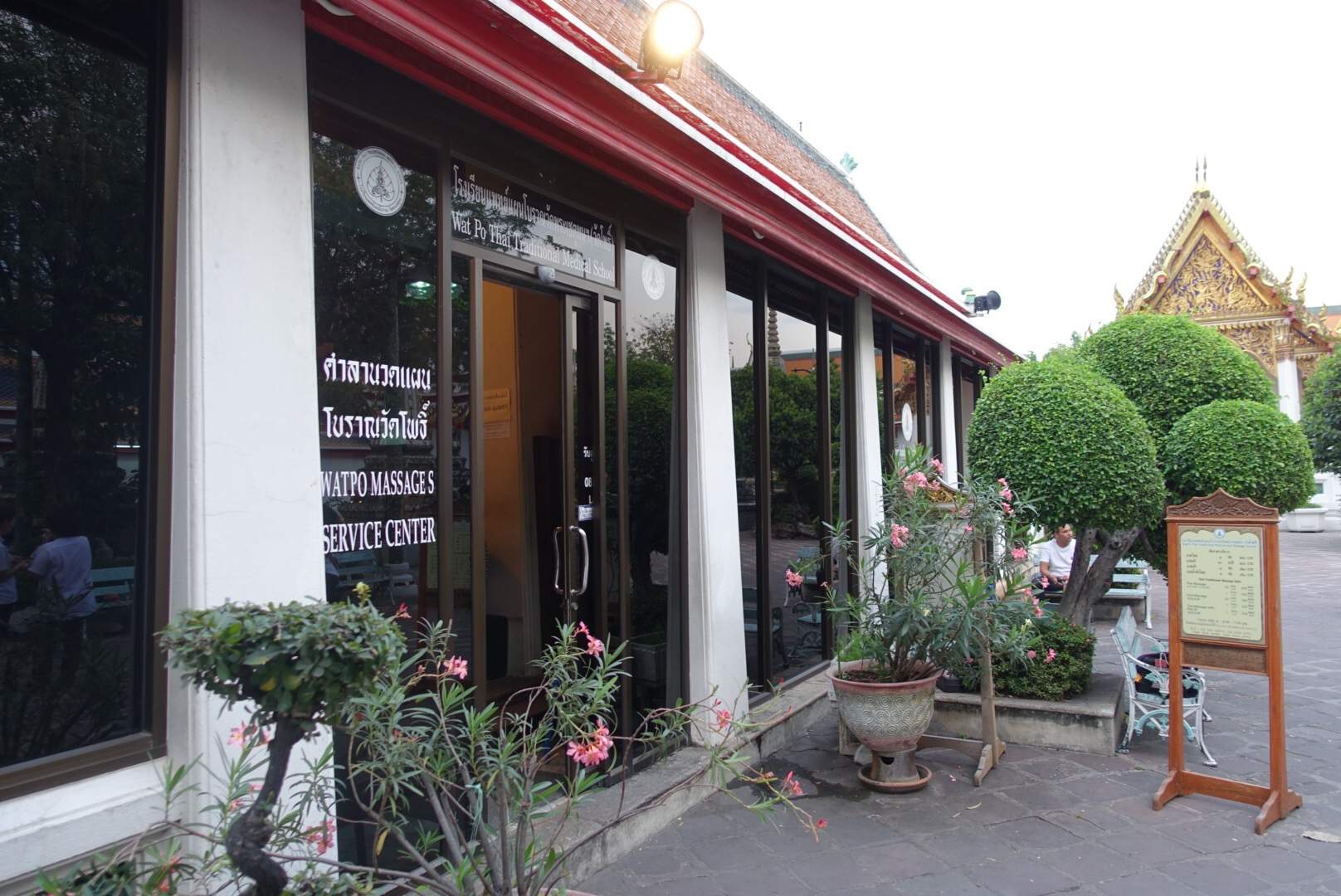 Khaosan road? The Internet will tell you that a trip to the Thai capital isn't complete without visiting the iconic backpacking street featured in The Beach. Surprisingly though, it wasn't as crazy as I was expecting.
We spent a couple of evenings around the area having a few cheap beers and street food. We preferred the parallel street though, Soi Ram Butri, for its more chilled out relaxed vibe and some cool live music.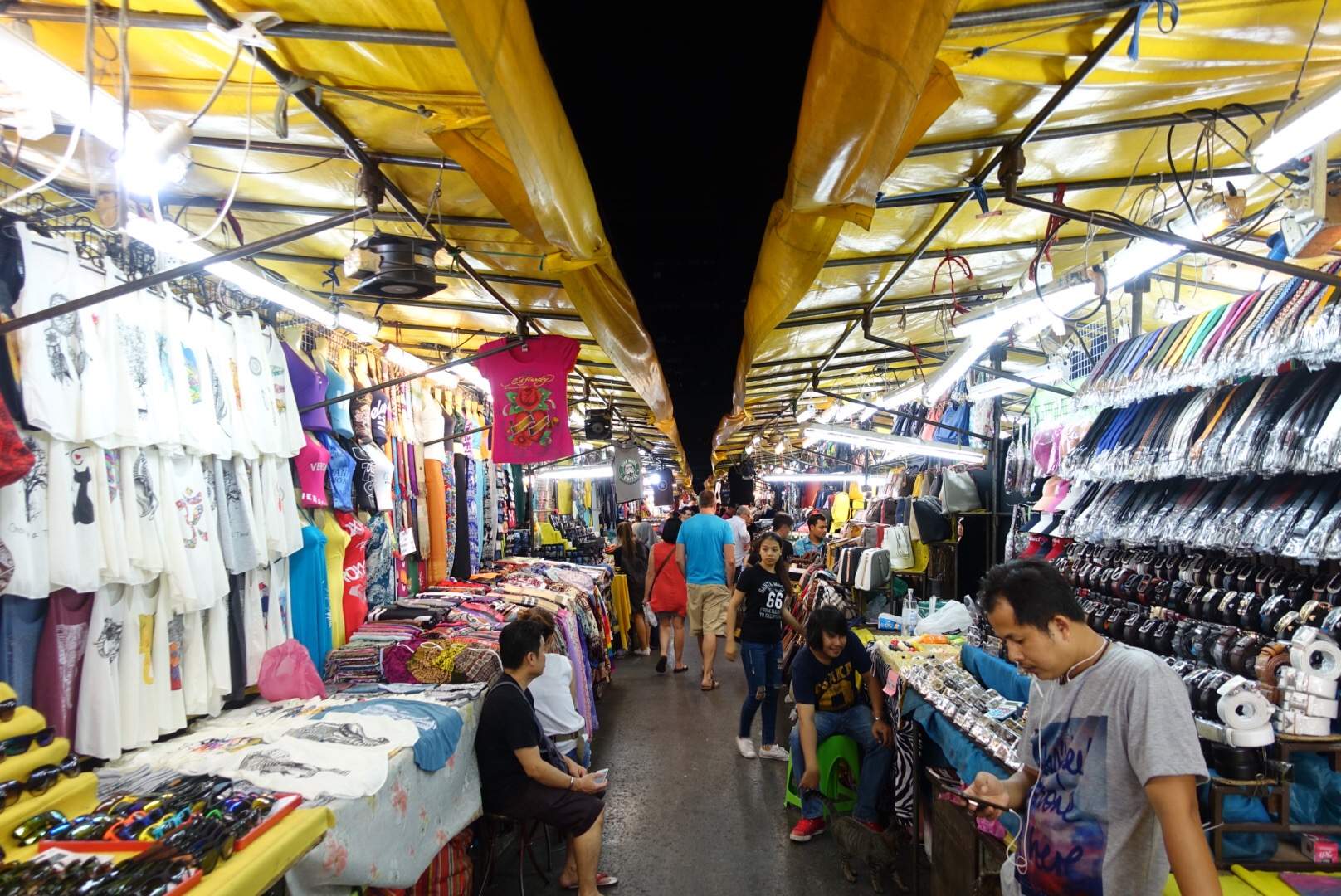 Patpong is a little bizarre. A night market selling those staples of markets all round the world (because we all need more sunglasses, bags, watches and belts), and at the same time an adult entertainment district. Look left and see some shades, look right…something also shady.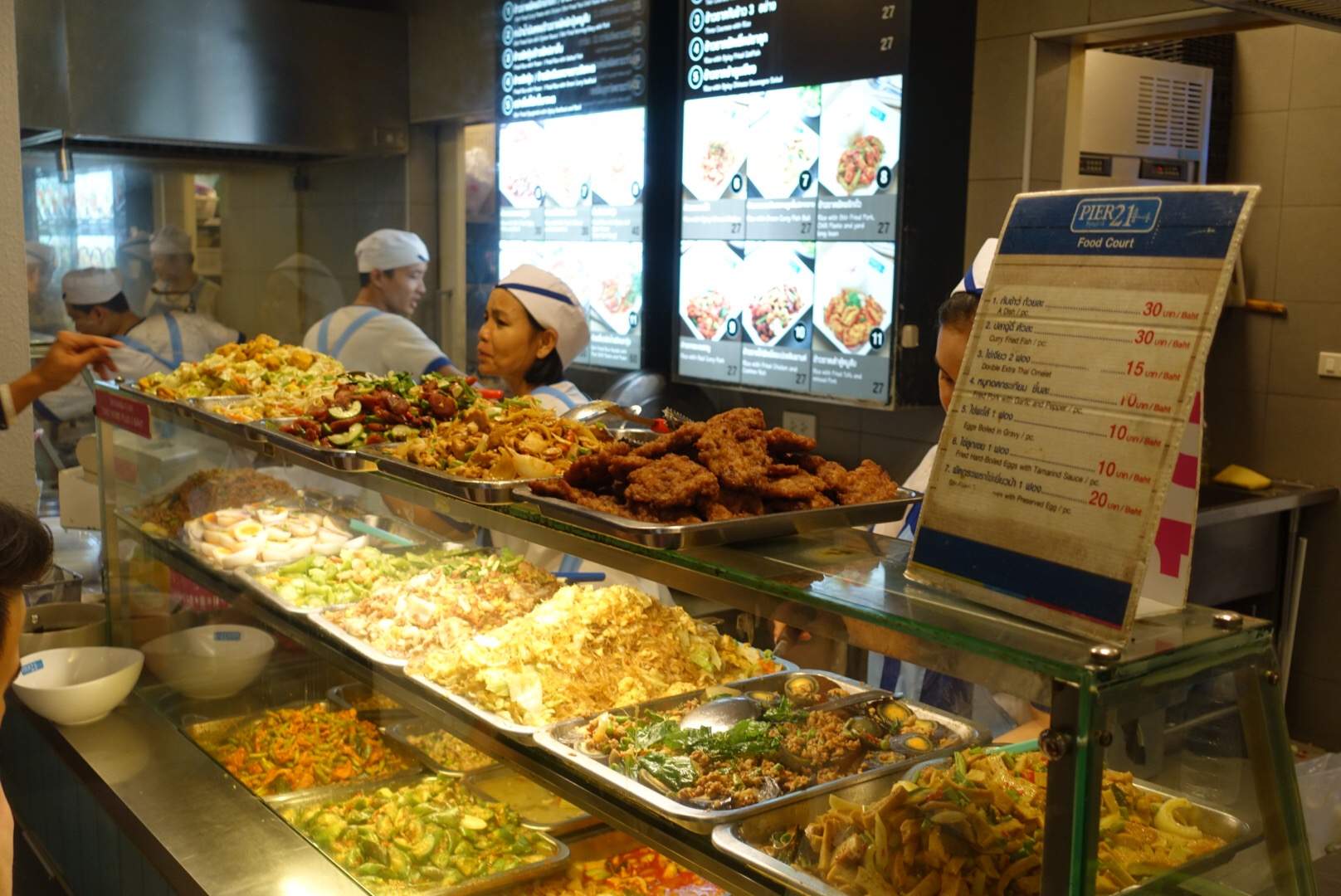 For food we also visited the shopping mall Terminal 21, where every floor is themed for a different world city. It's pretty cool but still basically a building full of shops. What interested me is the food market on the top level. You preload a card with some money, and then spend in one of the dozens of outlets. Lots of choice and all priced cheap!
We caught a movie, Split, at one of the local cinemas. Pretty good film, and strange to completely forget you're in Thailand for a while when the lights come on at the end! We were late arriving so didn't witness the national anthem played though, maybe next time.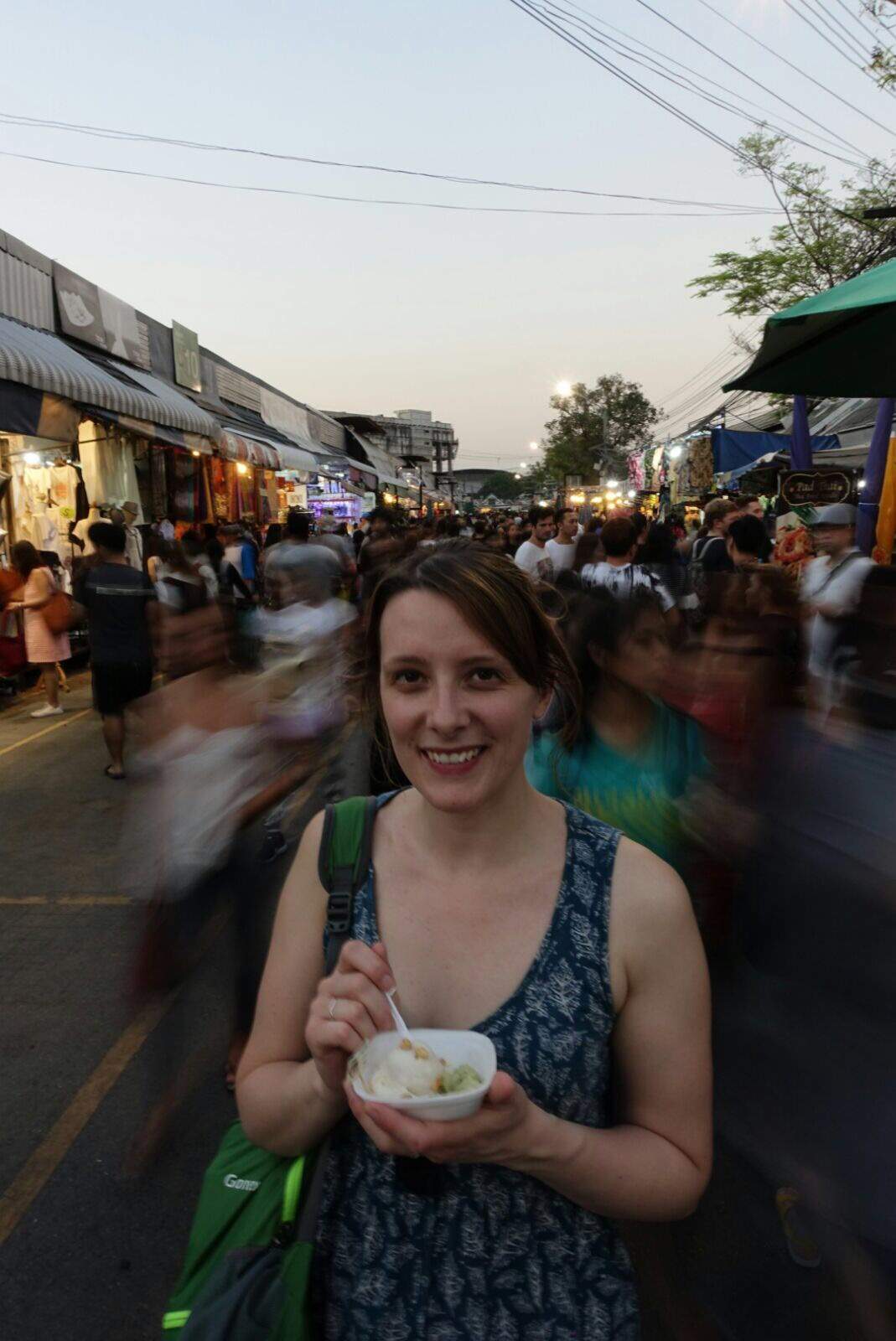 Chatuchak is the largest market in Thailand, and they weren't joking. We got completely lost in the labyrinth of eight thousand (you read that right) stalls selling everything you can think of. Trendy art spaces interspersed with vendors selling giant tortoises, elephant pants, ornate furniture and dead rats to feed your snakes.
At Chatuchak there weren't so many tourists, mainly locals so a nice window into the everyday lives of the Thai people here.
Ayutthaya and the Festival of World Heritage
We'll be back to Bangkok a couple more times on our trip so were happy to leave after a few days and travel up North. We wanted to catch the sleeper train up to Chiang Mai, but it's a popular route and was completely booked out a couple of weeks ahead. We took the bus instead, stopping off a couple of times on the way.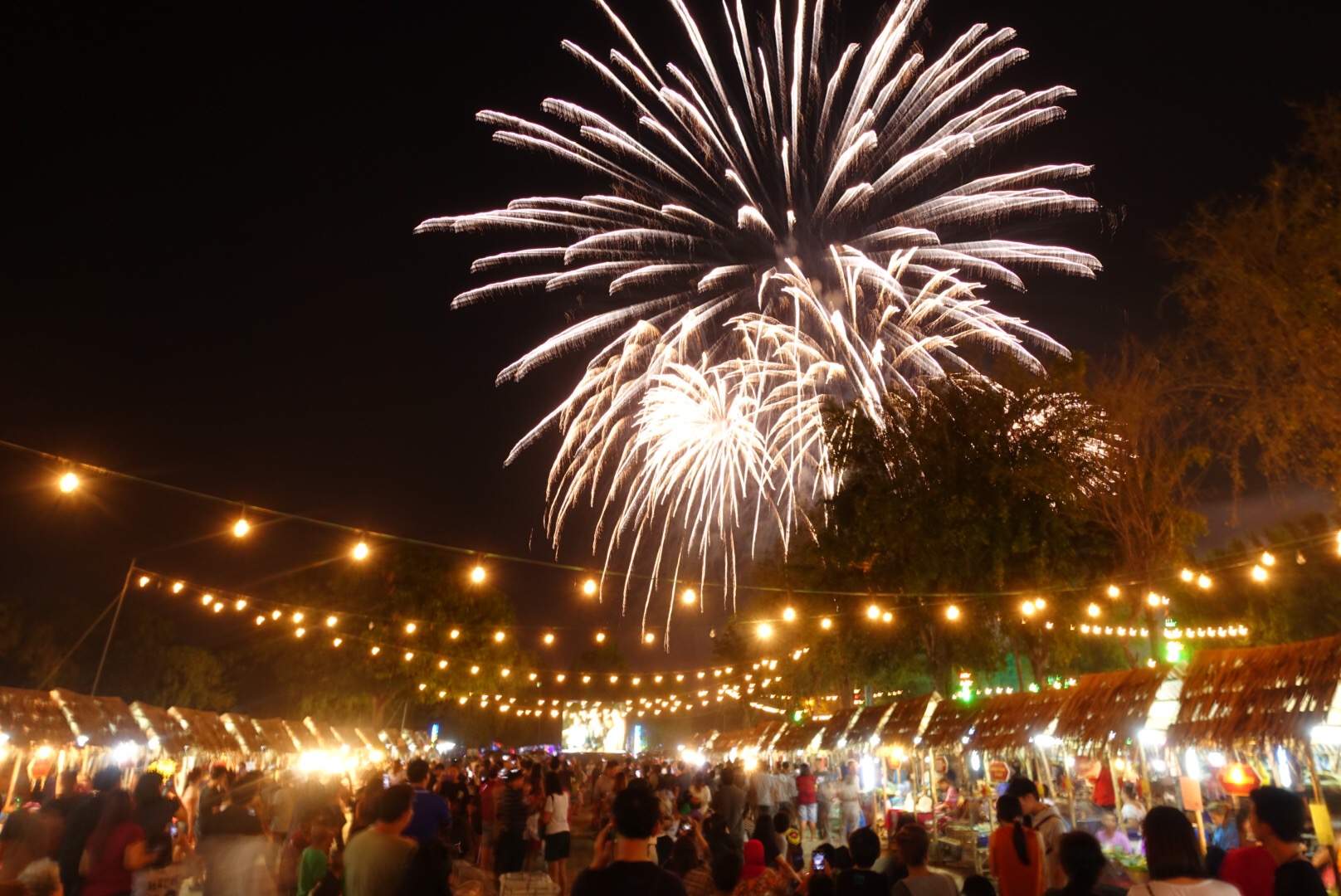 Very happy we did, Ayutthaya was well worth a visit. By some luck we arrived in our hostel to find it was the last day of a festival. I expected it to be a pretty small affair, but couldn't have been more wrong, it was huge! The first few minutes was just wandering around in disbelief at the volume of people, I would guesstimate in the tens of thousands, and the amount of other foreigners we saw could be counted on our fingers.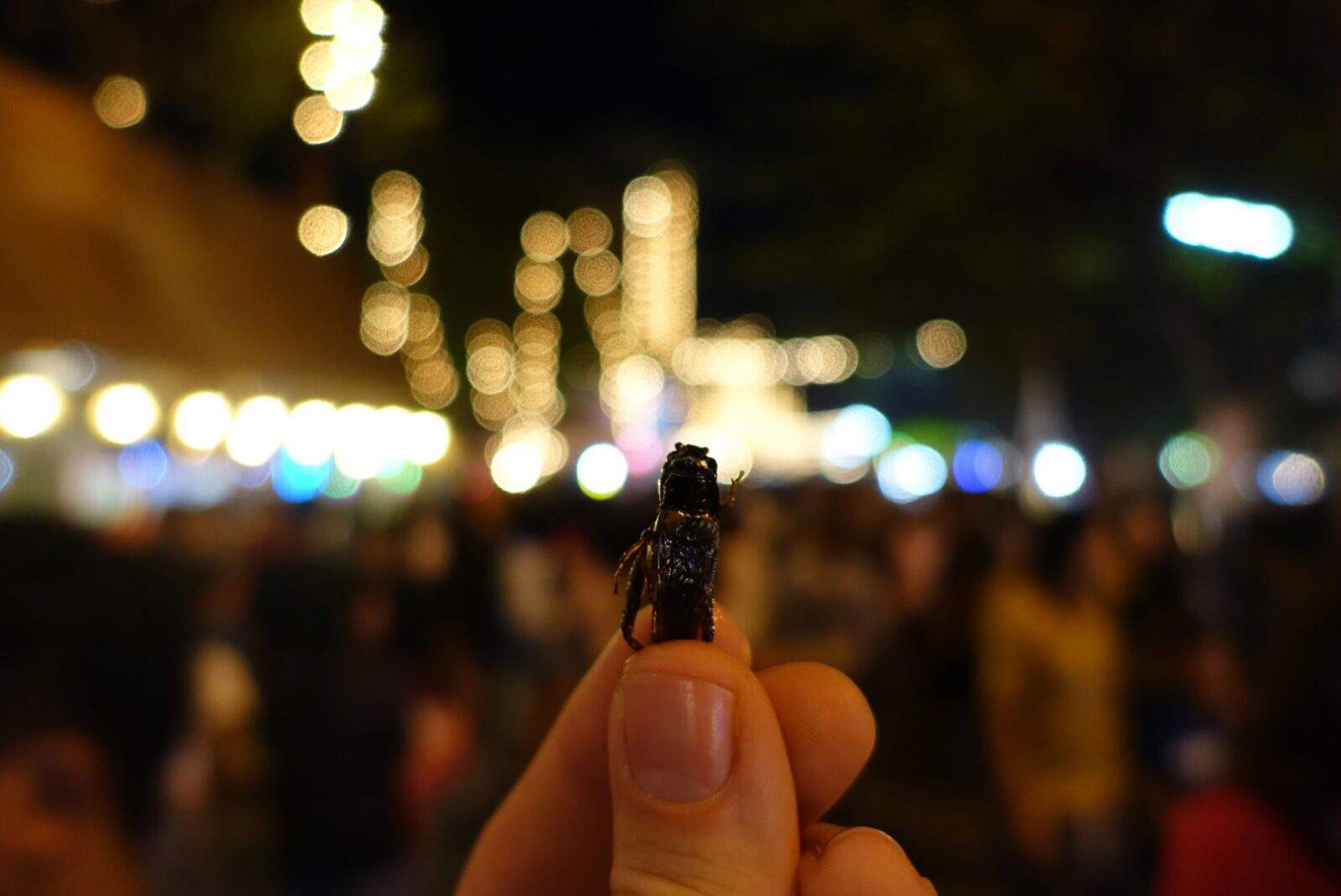 Walking though the streets was like moving down a slow moving river. Unable to go against the current, we just kept walking and stopping every now and then to try things from some of the hundreds of stalls, sometimes needing to exchange our Baht for the local currency: bags of shells.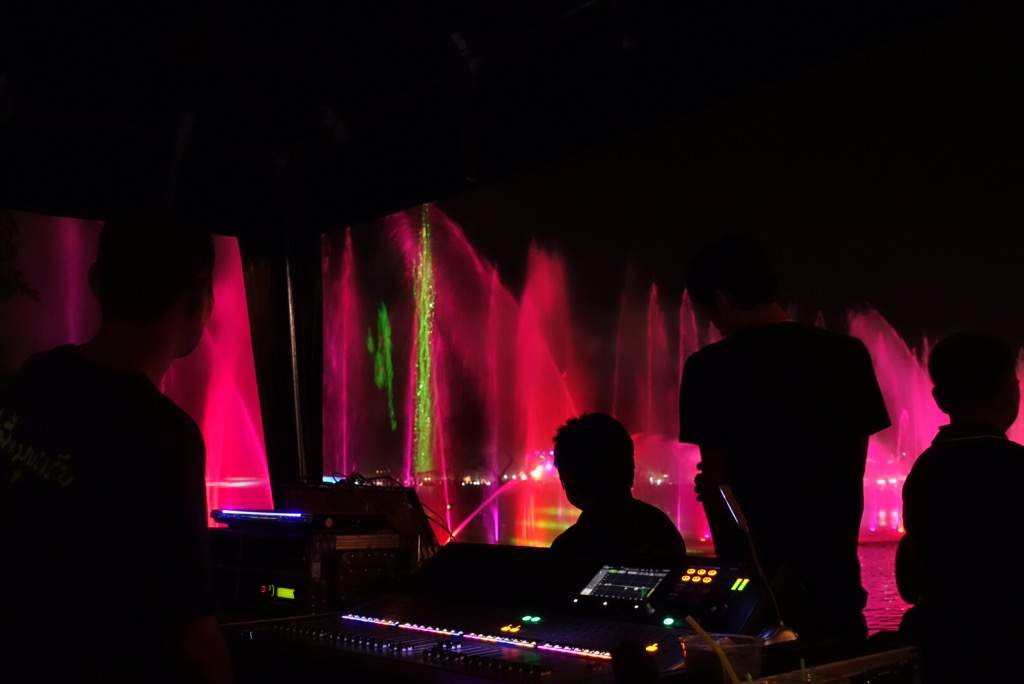 Cycling around the temples in the old part of the town the next morning, it was amazing to see virtually no traces of the night before. Just two locals working to untangle the last fairy lights on one of the bridges.
The first few temples we saw (and bigger ones) have a reasonable amount of tourists walking around. But travel a bit further and you can find yourself in complete isolation surrounded by colourful walls and statues of Buddha. One of the most enjoyable was Wat Phutthaisawan. And close by, we stopped at Chai Watthanaram Temple to watch the sunset (the feature photo above).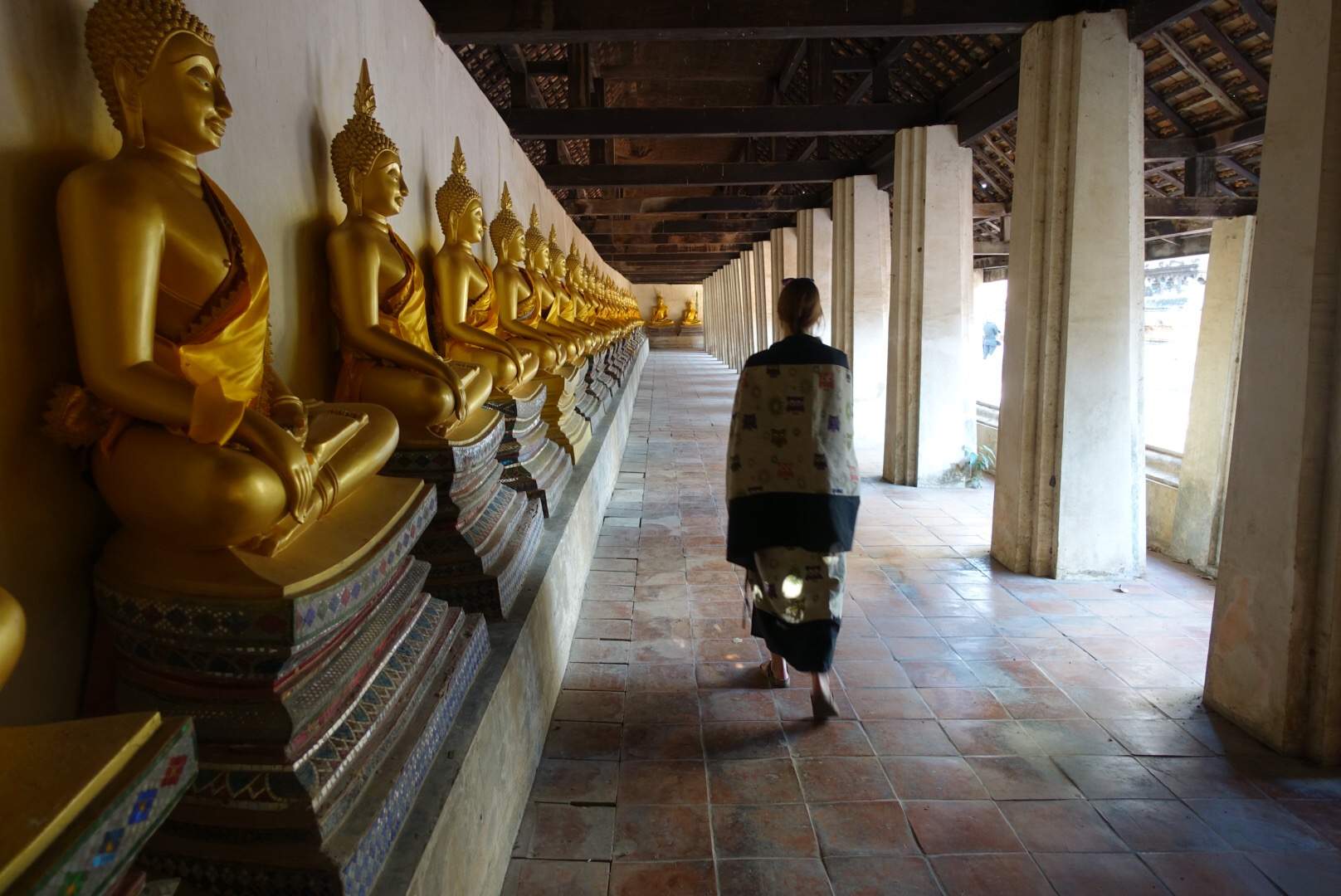 After Ayutthaya we continued our journey North, taking another bus to Sukhothai. Both of these cities have been capitals of Thailand in the past and have a lot of culture and history, and fewer tourists. We're enjoying spending some time exploring around here.
Writing of this post was interrupted by an impromptu meditation session led by a local Thai. He has frequented the hostel every evening for the last decade, meeting backpackers and spreading a little Thai culture. Kob Khun Krap!
Right, time for another beer.